Building Blocks Cowl/Hood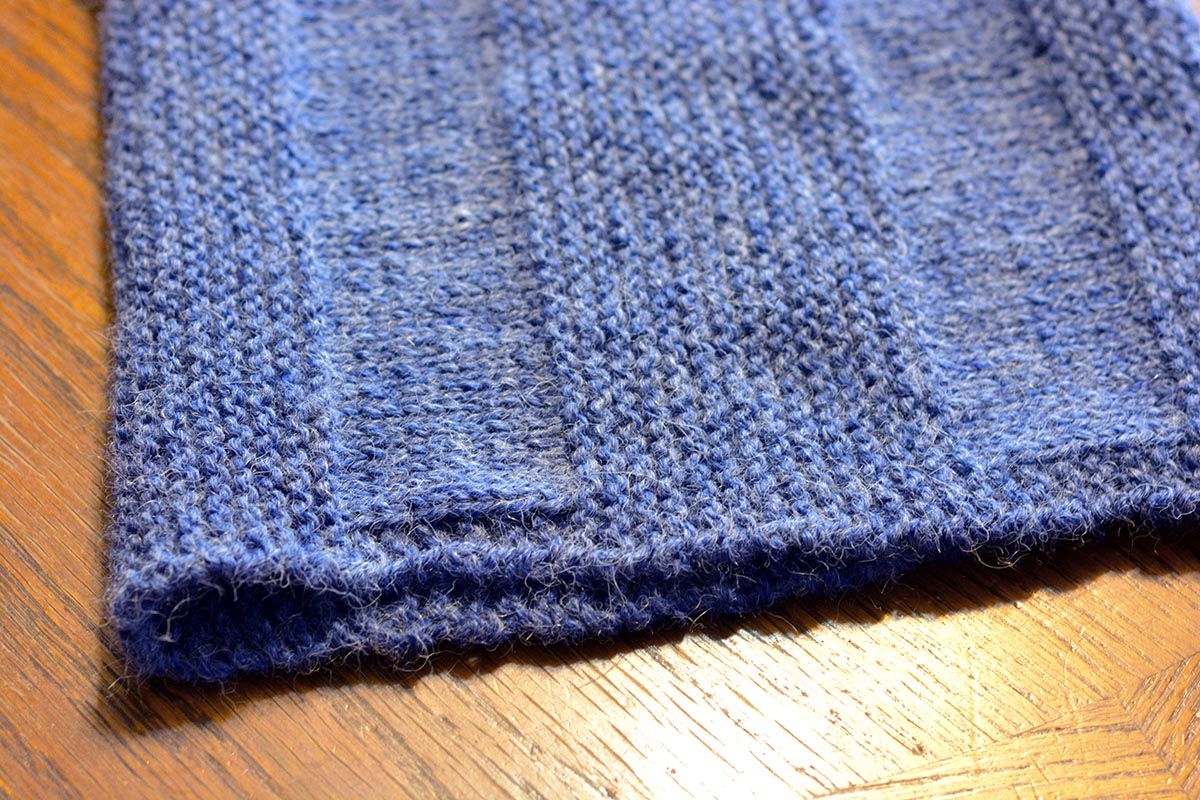 Learn to knit from this levelled beginner's pattern! (This pattern is a free gift when you sign up for my newsletter.)
Whether you are just picking up needles for the first time, have a few projects under your belt, or are an experienced knitter, this pattern will work for you. Learn the basic building blocks of knitting with this easy, unisex pattern. Written with tiered skill levels to slowly grow your abilities.
Beginners: Jump right into knitting using the easy-to-follow tutorials on the basic stitches, and have a completed, beautiful project within a relatively short period of time.
Advanced Beginners: Try your hand at some more challenging finishing techniques recommended for those who are fairly comfortable with the basics that will take your knitting to the next level.
Experienced Knitters: Use this pattern to teach a friend to knit, or enjoy it yourself to create an easy, fast project that reveals beautiful texture from knitting's basic stitches.
SKILL LEVEL: Absolute to Advanced Beginners
FORMAT: Adobe PDF File
SIZES:
TWO CIRCUMFERENCES: Snug adult/baggy child (60 cm/24 inches), or baggy adult (75 cm/30 inches)
TWO WIDTHS: Cowl only (30 cm/12 inches), Cowl/Hood (50 cm/20 inches)
GAUGE:
15 stitches and 20 rows = 10 cm/4 inches over Stockinette stitch with larger needles. Gauge is not extremely important for this pattern. You do not need to check your gauge before beginning, but I provided the gauge in case you want to.
TUTORIALS:
Knit Cast On

Provisional Cast On

Long Tail Cast On

Kitchener Stitch/Grafting

Basic Bind Off.

Supported by the complete, free "How To Knit" online tutorials (with everything you need to get started). A full glossary is included.
SKILLS YOU WILL NEED TO MAKE THIS PATTERN: Reading.
PATTERN REQUIREMENTS:
YARN:
COWL: 2 skeins bulky weight yarn: 100 g/7 oz; 110 m/120 yds; (Yardage required: 190 m/207 yds)
COWL/HOOD: 3 skeins yarn with same gauge (Yardage required: 282 m/312 yds)
ALL: 6.0 mm/US 10 straight needles (12"/30 cm long is best); Optional: 4.0 mm/US 6 straight needles for Kitchener Stitch Bind Off; yarn needle; 2 scraps of yarn for markers;
Yarn suggestions: Bernat Naturals Alpaca, Bernat Roving; Patons Classic Wool Roving—see the "Choosing Yarn" online tutorial for help choosing: https://www.talenawinters.com/choosing-yarn/);
Alternative yarn suggestion: Knit Picks Wool of the Andes Superwash Bulky – 100 g/7 oz, 125 m/137 yds; requires 2 skeins for Cowl, 3 skeins for Cowl/Hood
Printing Suggestion: If you choose to print this pattern, it will be easiest to follow if you print it double-sided and staple it down the left side in booklet form. Also, choose the "Print Actual Size" option in your print dialogue box to make sure the sewing patterns are printed accurately.
------
Your file will be available for download as soon as you complete purchase. Please contact me if you have any questions or concerns, or for pattern support.
COPYRIGHT AND LICENSING NOTICE: Your purchase of this pattern gives you the right to use it for personal, non-profit use only. To licence the pattern to use for profit, please e-mail me for permission. You do NOT have the right to print the pattern for other people (unless they reside in your household) or to transfer the digital file to any other person. This pattern may not be sold, copied, or distributed in any way.
You can also purchase this pattern here: